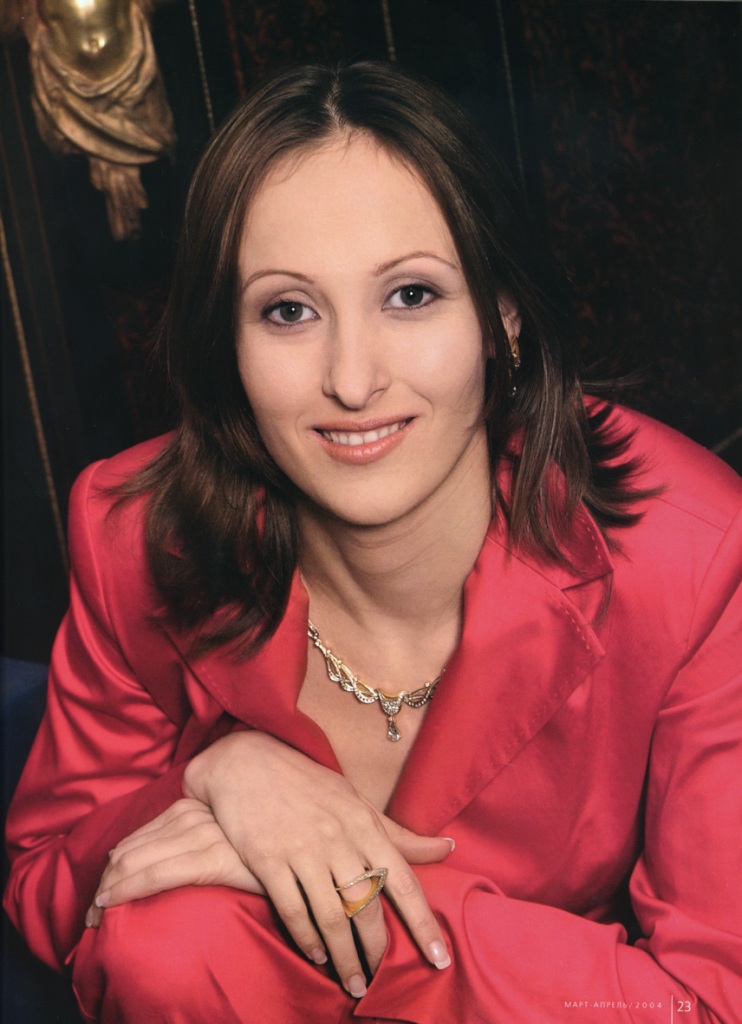 Amina Vasilovna Zaripova  (Tat. Repeated world champion. Honored Master of Sports in Rhythmic Gymnastics.
Biography

Amina Zaripova was born into a Tatar family in the city of Chirchik (Uzbekistan) in 1976. Rhythmic gymnastics began to practice relatively late – at the age of 10. The girl was noticed quite by accident when she and her mother came to Tashkent for shopping. However, her natural flexibility, artistry, dance ability allowed her to make an impressive career in rhythmic gymnastics. Trained with Nina Kaplan.

After the collapse of the USSR, she moved to Russia, where she continued to play sports at the Novogorsk Gymnastic Center with I.A. Viner, as a member of the Russian national team (1992).

From 1992 until the end of her sports career in 1998, Amina Zaripova became the world champion in various types of programs 5 times, became the European champion three times, twice (1994, 1995) became the Russian champion.

After finishing sports performances in 1999, Amina took up coaching. For some time she coached the Greek youth team. He currently works as a trainer for the youth national team of Russia and the Olympic Training Center of the MGFSO. In 2002 she graduated from the Russian State Academy of Physical Culture.

She is married to Alexei Kortnev (leader of the Accident group). From this marriage they have two sons (Arseny and Athanasius) and a daughter Aksinya.

Sports results
1993 World Championship, Alicante 7th place – ball, clubs, hoop, ribbon; 3rd place – individual all-around, team.
1994 World Championship, Paris 4th place – ball; 3rd place – clubs; 8th place – hoop; 2nd place – individual all-around, ribbon.
1995 World Championship Vienna 1st place – ball, clubs, team; 5th place – individual all-around; 2nd place – ribbon.
1996 Olympic Games, Atlanta 4th place – individual all-around.
1996 World Championship, Budapest 2nd place – ball; 1st place – clubs.
1997 World Championship, Berlin 5th place – ribbon; 1st place – team.